Free Download – Working with Affirmations!
Learn How to Embrace Affirmations and Be Happy

Want more out of life than what you currently have?

Have you caught yourself looking at other's success and wishing that you could be as successful and confident as them?
Unfortunately, wishing won't make you more successful our happier.
Affirmations are the easiest way to position yourself on the road to success & happiness.
You can change your life with the help of powerful positive affirmations.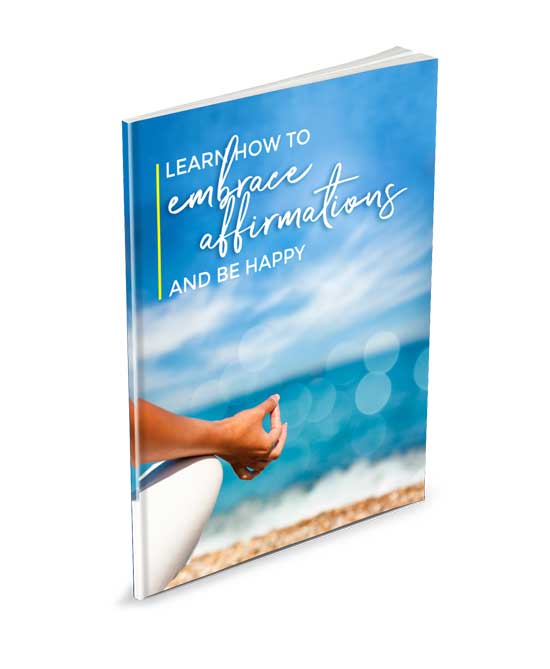 Download my free guide on How to Embrace Affirmations and Be Happy and you will learn:
How to visualize the bigger picture so you can reach your goals with clarity.>
How to turn your wishes into reality.
How to use positive affirmations to support and enhance your way of life.
How to incorporate this new habit on your day to day so you can feel rejuvenated and at peace with your life.

Download your Free Affirmations Guide Here!