Healthy Kimchi and Mushroom Soup

Delicious Kimchi and Mushroom Soup
Imagine the sweet, savory taste of fermented food mixed with mushrooms? It is the perfect combination, my favorite! This mixture is spicy, rich, and delightfully sour. This is one of those soups that I can't wait for you to try! The best part? Well, if you are suffering from indigestion, this will clear that right up.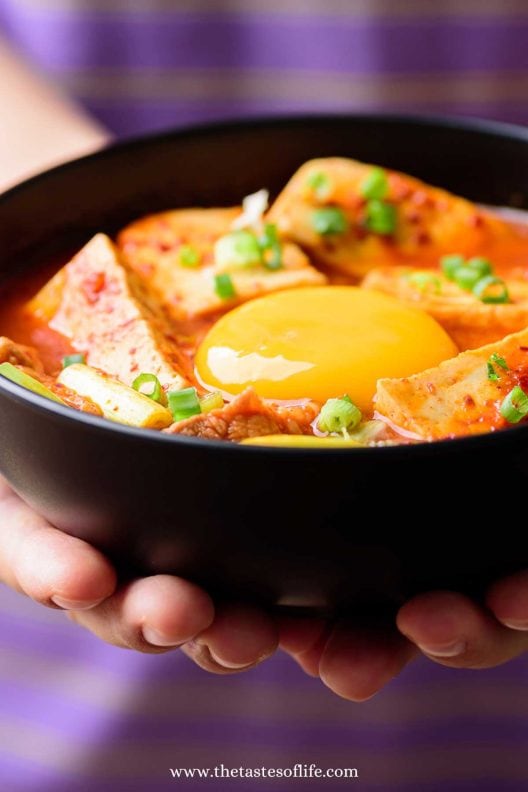 For this soup, I preferred to use medicinal mushrooms because they have been proven to be more nutritious and have better health properties. But, if you do not have access to these mushrooms, you can use the regular ones, they will still taste as good.
Well, if I am truly honest, mushrooms are my favorite food. I could eat them all day every day. In my village, mushroom picking is a huge tradition. Now that I am away from home, it is a habit I often crave and dream about. I love that they come in all shapes and sizes. I came to love mushrooms even more after I did some research and found that they are filled with vitamin D, protein, vitamin B, and powerful antioxidants that help support your immune system. They also have a lot of good fiber that allows your gut bacteria to multiply and function optimally. You will know mushrooms that have this fiber because they are chewier.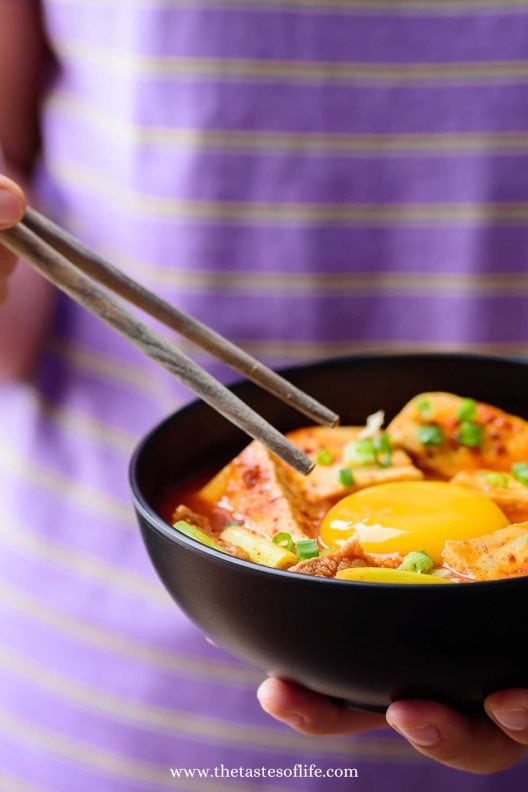 I also found that mushrooms have beta-glucans. This is a form of sugar found in the cell walls of fungi or bacteria. These are phytonutrients that contain anti-estrogen properties. This means that you will be adequately protected from estrogen-related cancers. Researchers have found that mushrooms also contain anti-tumor properties.
Other than the mushroom, this soup also has kimchi as an ingredient. This means a few more health benefits. You will get the prebiotic fiber from onions, spinach, and garlic in the kimchi soup. From these ingredients, you will enjoy phytonutrients, minerals, and vitamins. This is clearly a winner when it comes to clearing a cold or just boosting your immune system.
Miso and lime juice will surely bring the tastes together. You should also make this a personal recipe and add some of your favorite vegetables and make different variations of the soup and find out what you really enjoy. If you do not like spicy foods, make sure that you avoid using too many spices. Make the hotness at a level you will enjoy.
This recipe is dairy-free, gluten-free, and perfect for most dieters, whether it is vegan, paleo, or whole 30.
______________________
Did you make this recipe?
Please let me know how it turned out for you! Leave a comment below and share a picture on Instagram with the hashtag #thetastesoflifeholisticblog
Ingredients
3

tbsp

olive oil

4

cups

sliced mushrooms. Use any type of mushroom

1/2

cups

white onions, chopped

4

cloves

garlic, chopped

1

tsp

maple syrup

Salt and pepper to taste

2

tbsp

toasted sesame oil

1

lime, juiced

Grated ginger

1/2

tsp

dried basil

3

cups

bone or vegetable broth

1

cup

zucchini sliced

1 1/2

tamari

2/3

kimchi drained and chopped

1

green onion

1

cup

cilantro to garnish

Additions: you can add fried tofu or egg to it.
Instructions
Start by cleaning the mushrooms. Ensure that you cut the ends of the steams

Preheat the oven at 395 degrees.

Pout the onion, garlic, ginger, and mushrooms in a baking tray, coat with olive oil, and roast for 25 minutes.

Remove from the oven and add the lime juice.

In a saucepan, ass the broth and bring to a boil, add the zucchini and cook for 3 minutes.

Add the spinach and cook for another three minutes

Add the miso paste and mushrooms. Stir.

Add the kimchi and some salt. Remember, the miso is already salty, so do not add too much salt.

Serve and garnish with the cilantro.

Never boil the soup too much because it will destroy its probiotic benefits.

To make this a whole meal, add some protein and some brown rice.
Nutrition
Calories:
50
kcal
|
Carbohydrates:
1
g
|
Protein:
0.1
g
|
Fat:
5
g
|
Saturated Fat:
1
g
|
Polyunsaturated Fat:
1
g
|
Monounsaturated Fat:
4
g
|
Sodium:
11
mg
|
Potassium:
8
mg
|
Fiber:
0.1
g
|
Sugar:
1
g
|
Vitamin A:
15
IU
|
Vitamin C:
0.3
mg
|
Calcium:
4
mg
|
Iron:
0.1
mg